The Saxlund coarse material separator protects your system by removing any unwanted objects
from the infeed material. By separating out the contaminants that are too large for further pro-
cessing, there is less damage done to your plant machinery and a higher prevention of failures
further downstream.
A plant shutdown caused by jammed material can quickly become expensive, especially if the
foreign objects damage the system components. The Saxlund coarse material separator en-
sures only suitable material is passed through your system processes.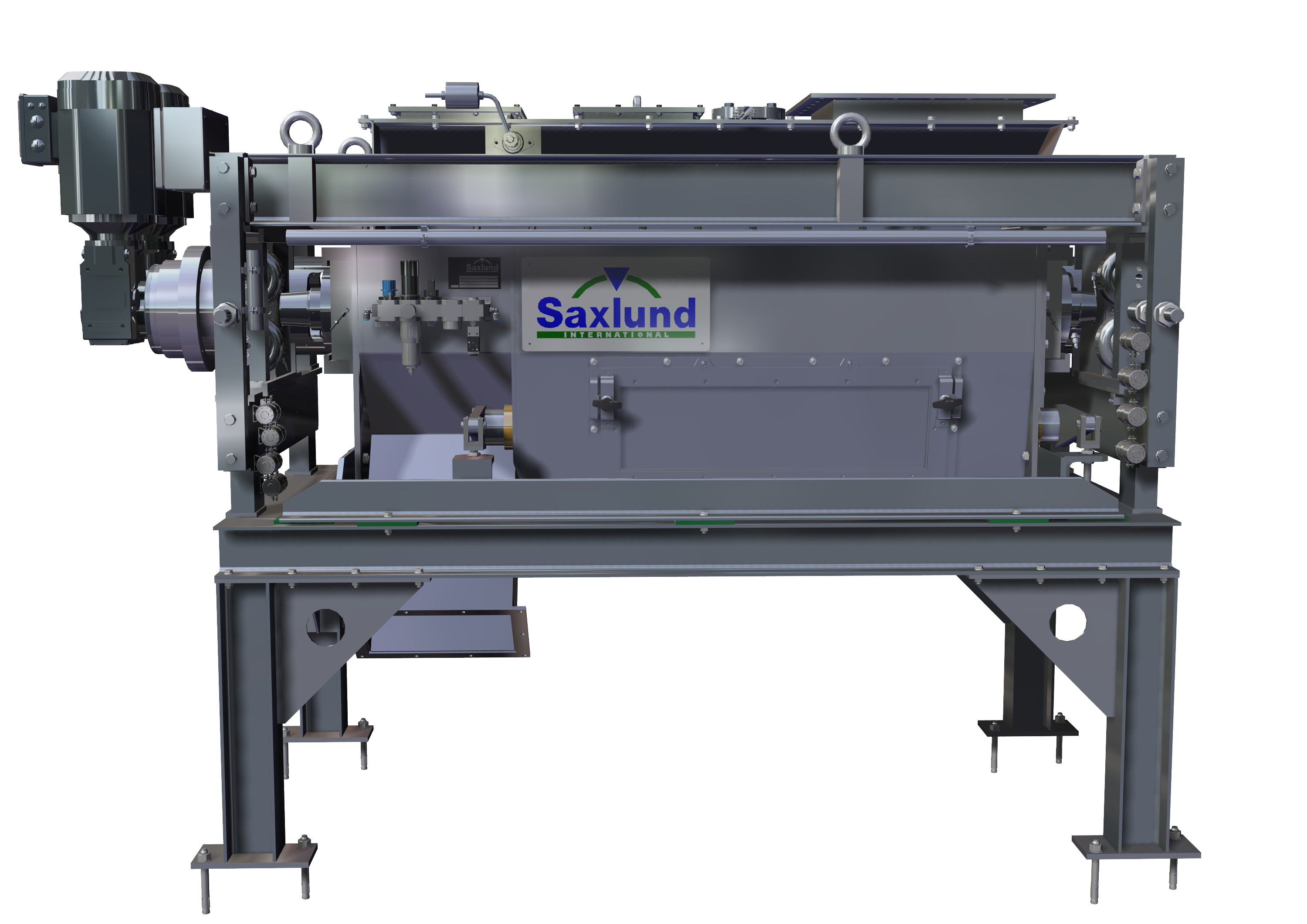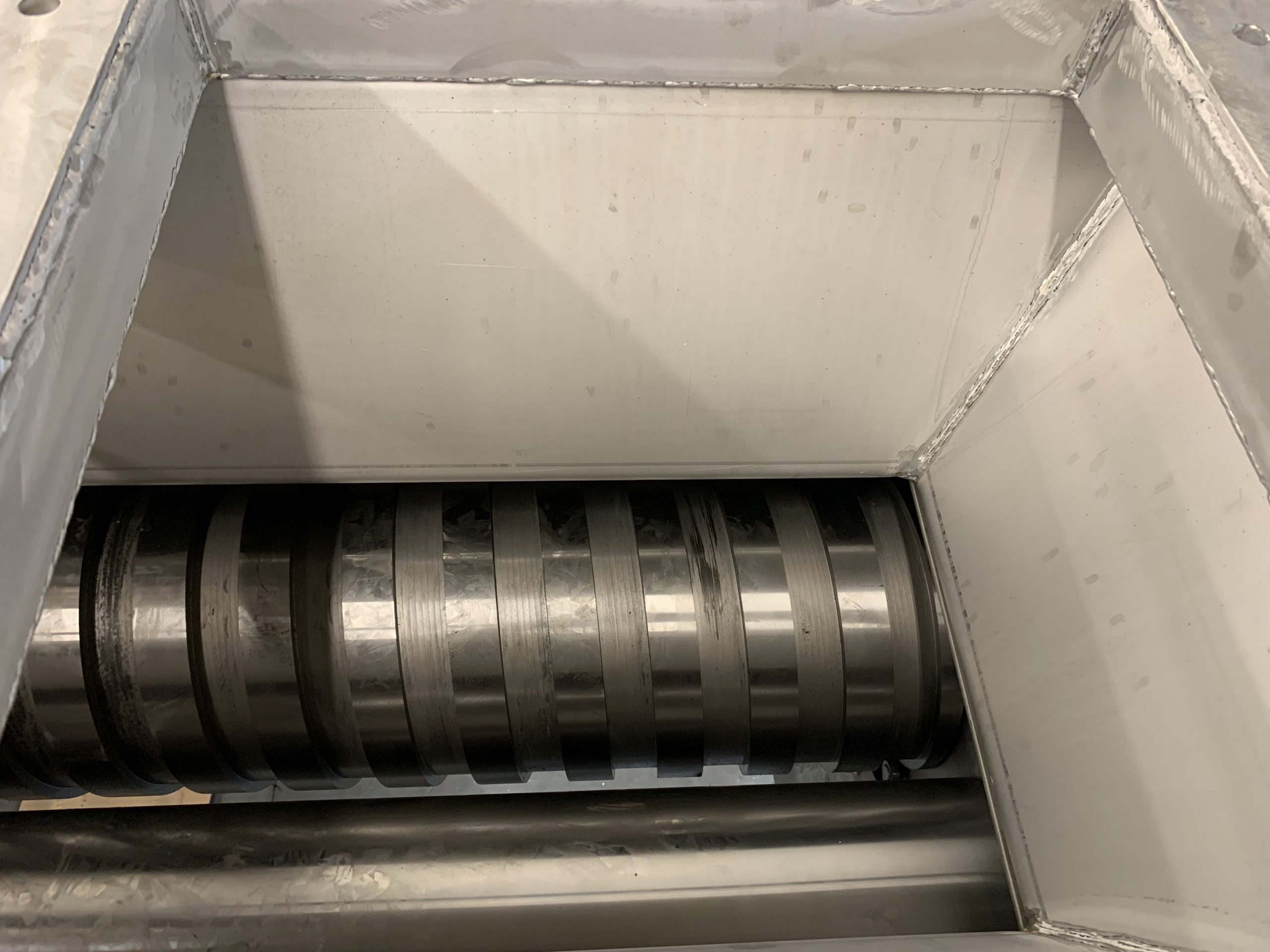 Working principle:
The foreign bodies are conveyed laterally by the grooved roller against a pendulum flap. The flap is opened
by the pressure of the impurities and separates them through the ejection chute. Material that cannot be con-
veyed by the grooved roller passes through the gap. The flat roller is moved linearly together with the bea-
ring, the displacement is detected and the system is switched off. The foreign body is removed by hand and
the separator is restarted.
Advantages of the Saxlund foreign object separator:
– Solid construction – solid profile steel
– Reliable in continuous operation
– Dynamically balanced rollers for smoother running and less noise
– Low maintenance costs, hardened rollers for longer life
– Low energy consumption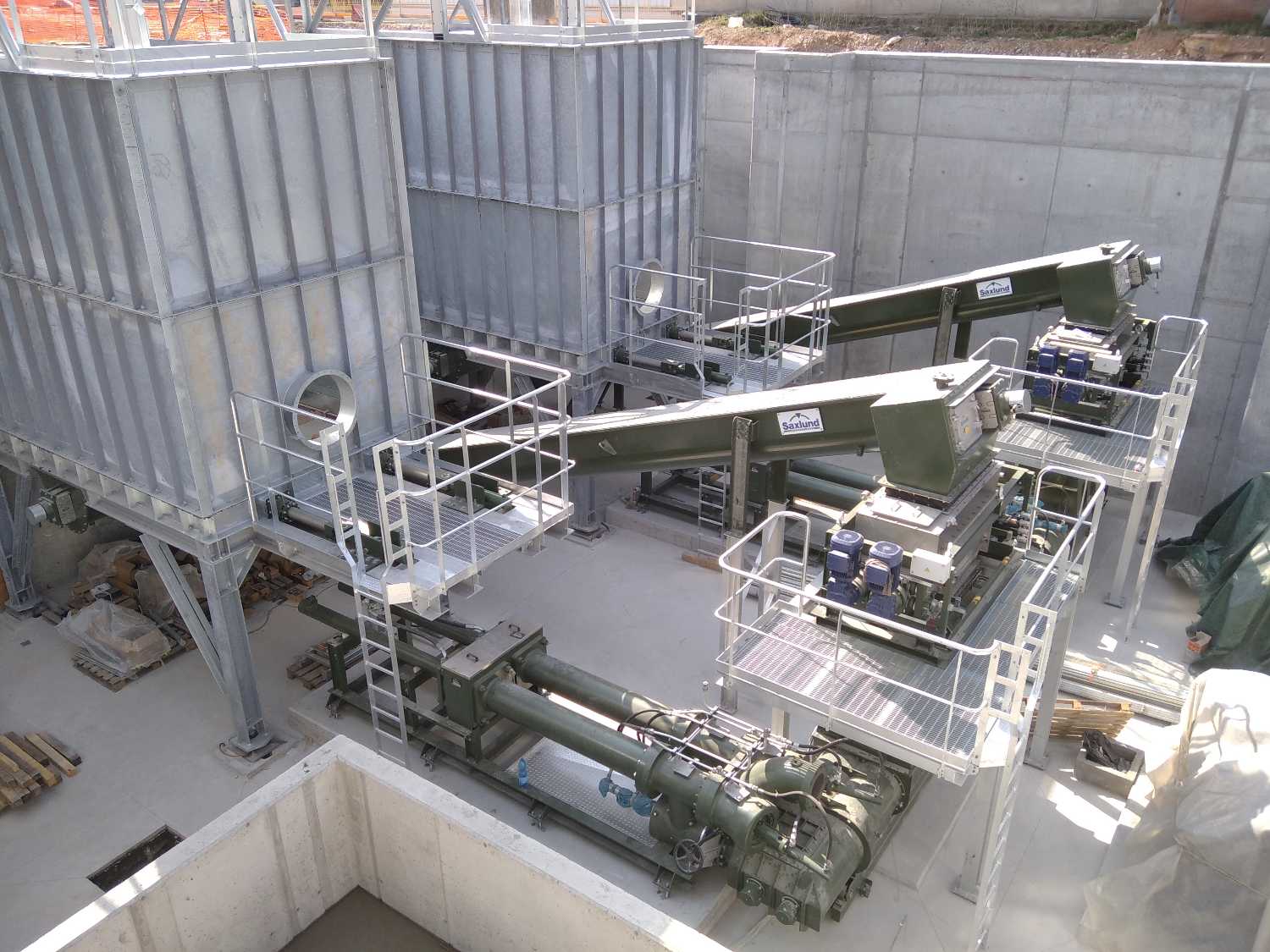 Technical Data
WSA-1400
Medium
Sludge with foreign objects
TS 15 - 50 %
Density 850 - 1100 kg/m³
Throughput Capacity
Up to 25 m³/h
Roller
Wear-resistant design according to the medium
Roller Design
Flat and grooved rollers
Rotary Speed
n = 300 min -1
Power
2 x 9,5 kW
Gap Between Rollers
5 to 25 mm
Degree of Seperation
Depends on gap between rollers
Weight
~ 4500 kg
Foreign Object Outlet Opening
200 x 300 mm