Optimal discharge device for low-flow and light bulk solids
The rotor discharge system was invented by Saxlund and patented in 1955.
Several hundreds of these systems are in operation world-wide and are characterised by their ability to provide unequalled performance and reliability in operation.
The Rotor discharge system offers the following advantages:
space-saving assembly
various options for the layout of the discharge screws
also particularly suitable for light bulk materials such as MDF fibres- in combination with the use of discharge wedges on the inside of the silo wall, the Rotor discharge system is well suited to all types of wood chips and other materials with comparable storage and flow characteristics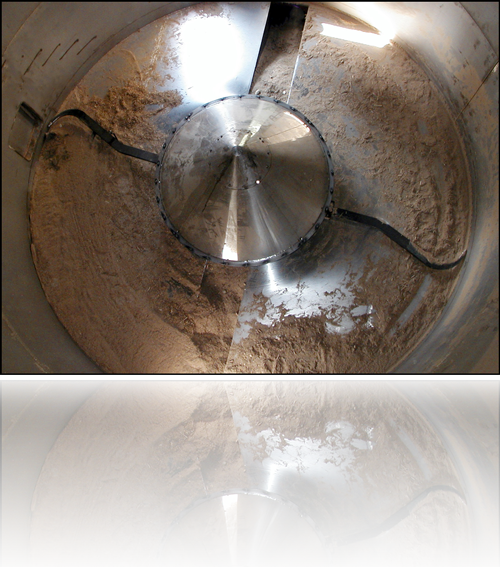 Hydraulic Rotor System for difficult non free flowing bulk material 
– Thanks to the patented Saxlund design, no hydraulic oil can get into the product –
Working pressure (pre-tension) of arm activation is adjustable by varying the hydraulic pressure (dependent upon the bulk material). Pressure adjustment is possible at any time from the outside.
The rotor arms are made of solid material and are 100% reliable over the operating time and maintenance-free. All parts working in the bunker are robust and without hooks and claws.
The discharge devices are extremely reliable and are characterized by low energy consumption and maintenance.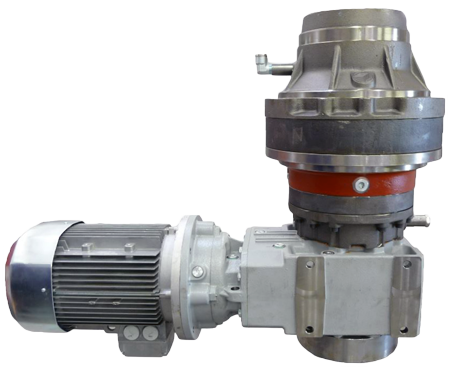 First the rotor is set rotating by a planetary gear drive unit (0,5–3 min-1) whereby the rotor arms, in order to keep the starting moment low, first remain pressure-free.
After some seconds the rotor arms are driven out hydraulically and brought to the working pressure. The rotor arms then cut their way through the material towards the bunker wall. They bring the loosened material over the discharge openings, fall chutes or other discharging devices in the bunker floor.
This action causes the column of material in the bunker to be broken down and slides Through. If the resistance of the material is temporarily greater than the set working pressure, the rotor arms can retract as necessary under the control of the pressure limit valve. A mechanical overload is excluded.