Unloading truck trailers with Walking Floor Technology
The Trailer Docking Station (TDS) was developed for unloading truck trailers with walking floor technology. Vehicles with a walking floor transport bulk goods such as wood chips, scrap and gypsum.
For unloading, the trailer is moved backwards to the trailer docking station. with the walking floor the discharge takes place automatically. The Walking Floor is powered by the truck's hydraulic system or by an external hydraulic power unit.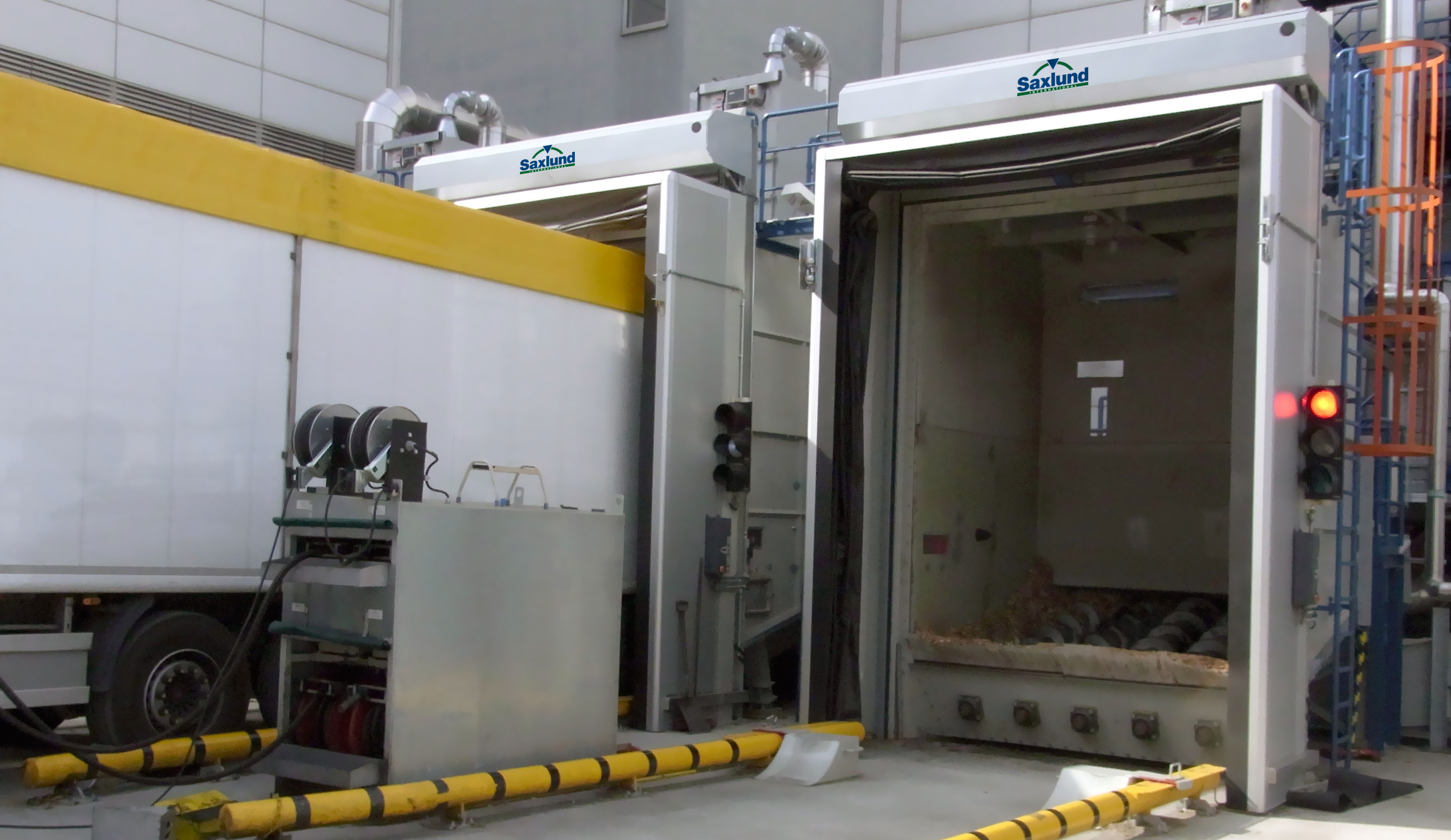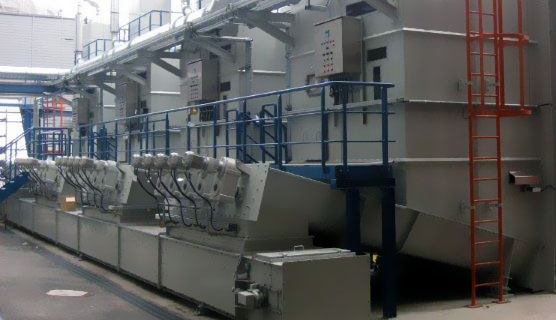 The TDS utilises screw conveyors to meter the material as it is removed from the trailer and discharge into a chain or belt conveyor for transportation onto the next process.
The TDS is supplied with: a roller shutter door pneumatic expanded bellows seal with the trailer and an integrated dust filter (optional) to provide negative pressure to minimise leaks into the environment.
As an option the TDS can also be supplied with an optional hydraulic power pack to provide motive power to a walking floor trailer, which can then be used to discharge the material into the process when required, thus using the trailer as a small storage silo.
The box can be equipped with a filter exhaust air system, which sucks the occurring dusts and thus prevents dust emissions.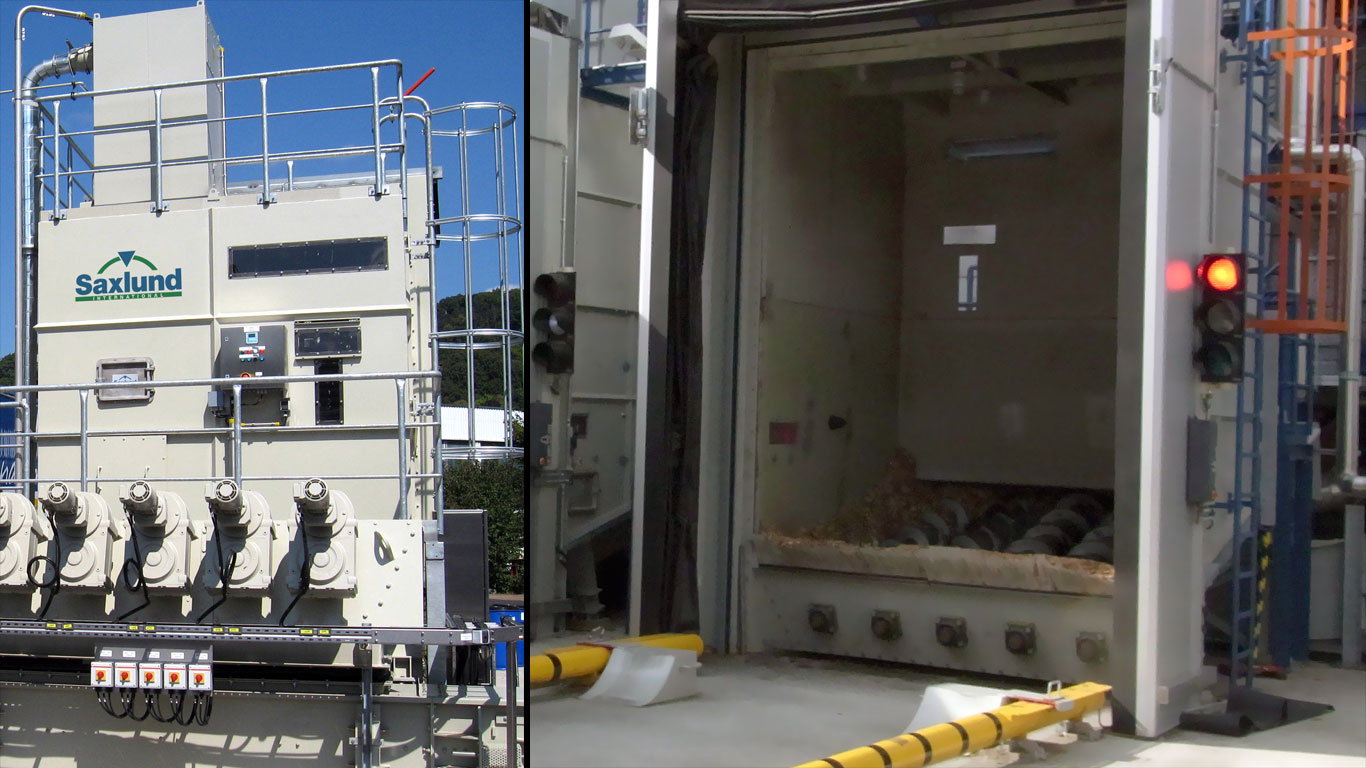 Docking of the truck trailer with the aid of light barrier-controlled traffic light signals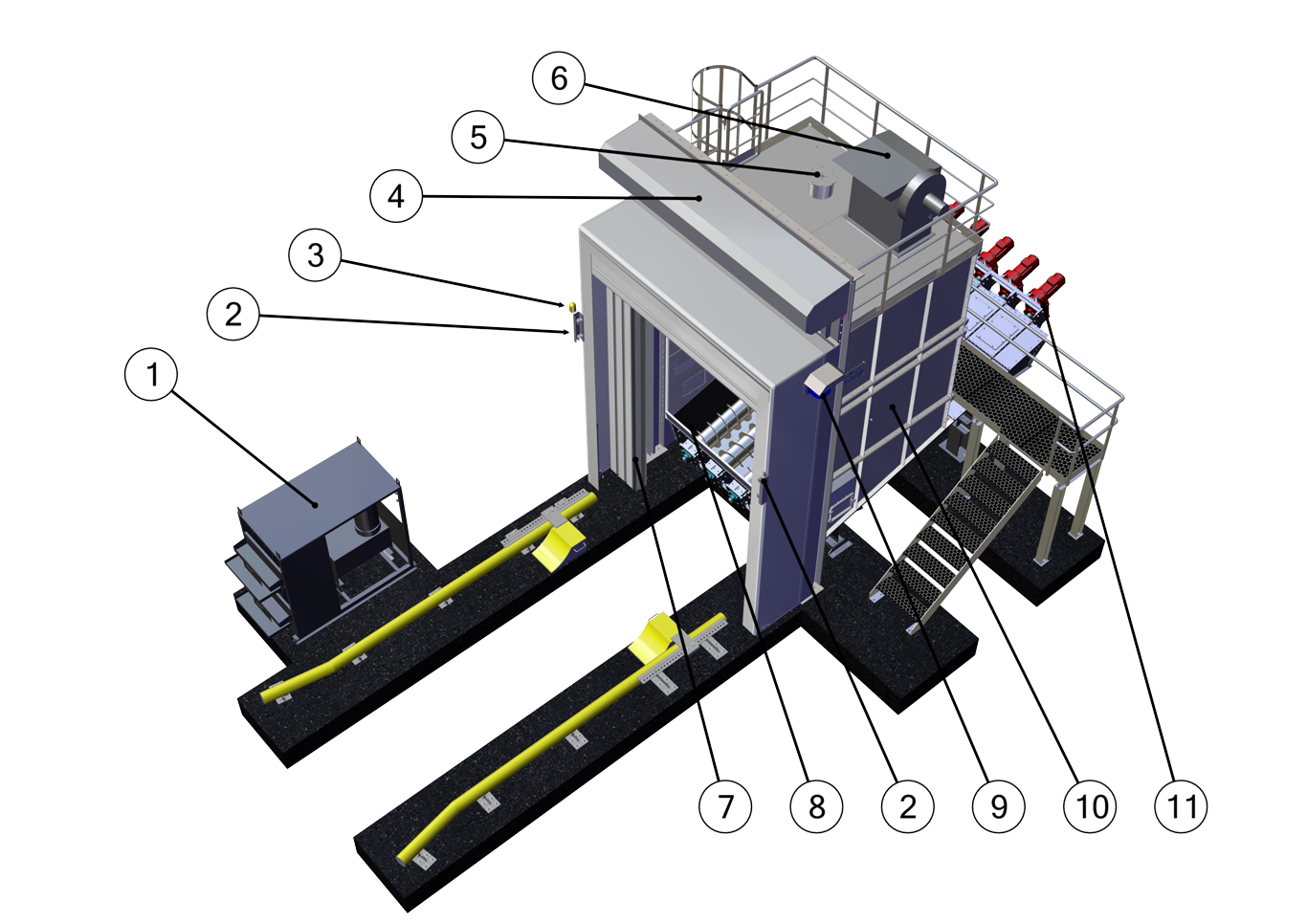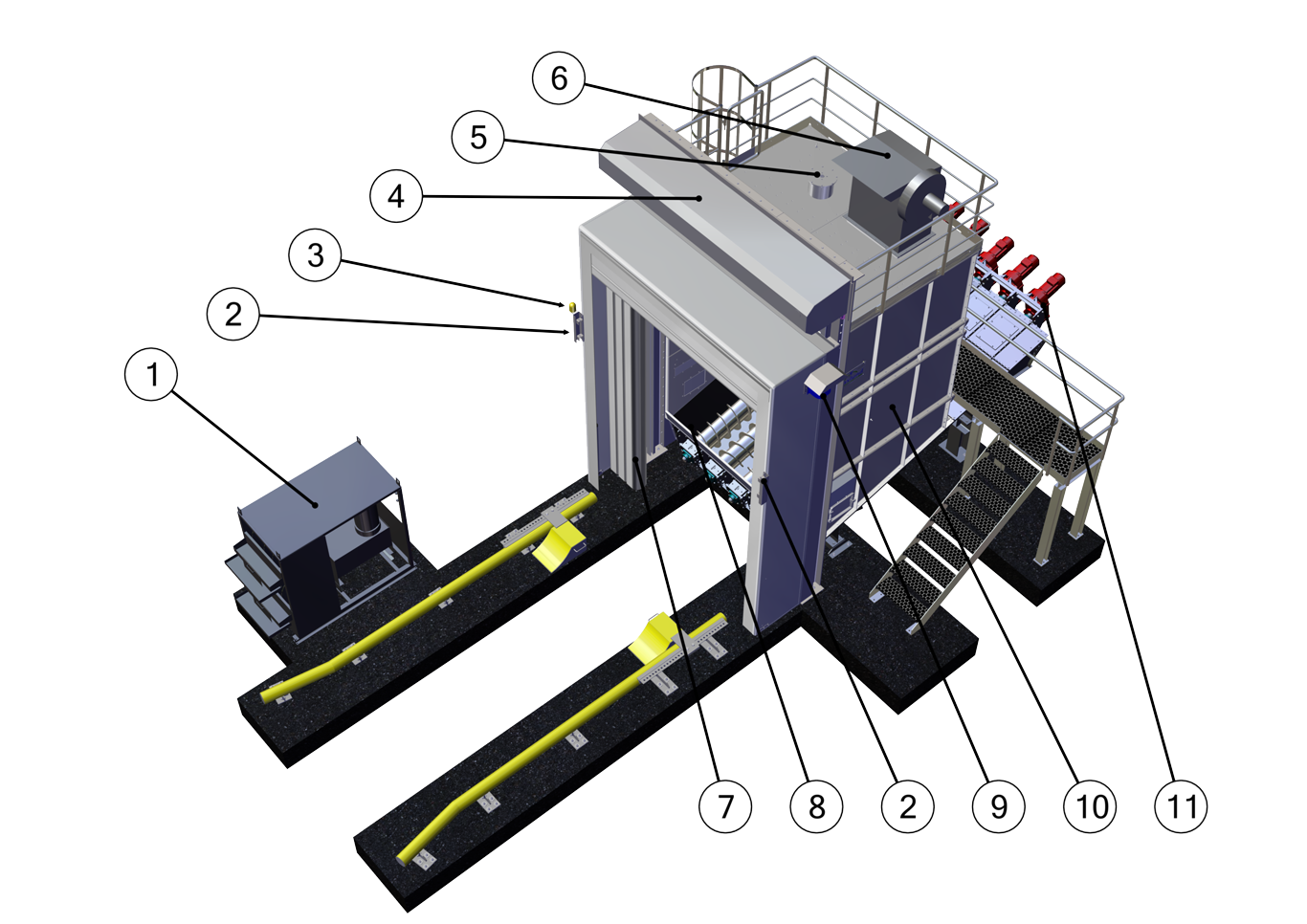 Hydraulic unit with hose reel (optional)
Light barrier for height detection of the Trailer
Signal light
Roller shutter door
Level measurement (optional)
Filter (optional)
Pneumatic expanded bellows seal
Screw Conveyor
Fan for the bellows seal
Screw-Box
Gear motor