The term biomass can be applied to a multiplicity of organic materials, although a distinction is made between solid and liquid bioenergy sources.
While the notion of waste management was once in the foreground of plant design concepts, today the perception of energy utilization has moved into the focal point of the development.
An increased use of biomass for energy production reduces the emissions of greenhouse gases and reduces dependence on fossil fuels, like coal, natural gas or petroleum. More than with any other energy resource, the biomass demands according to the national power supply guarantee, the protection of the environment, and economic efficiency are all simultaneously fulfilled.
Our delivery program in this segment is rounded off by the compact push floor hopper.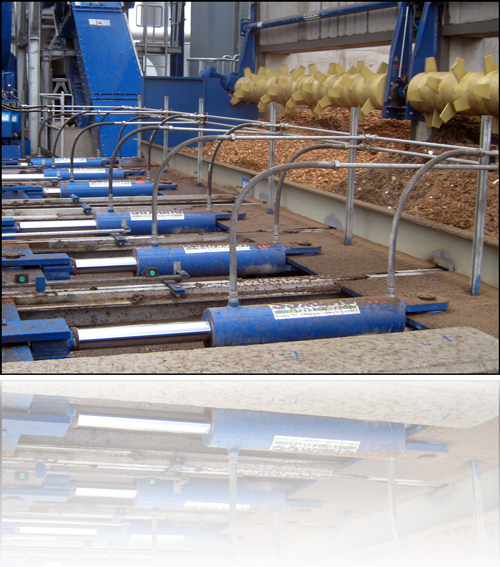 Well-proven industrial technology, robust and compact in design Bunker capacities from 30 – 200 m³ Screw arrangement to suit location requirements.
Advantages:
Can be installed on any stable ground
Simple assembly
Heavy-duty, industrial components
Longevity
Maintenance free