The Saxlund foreign object separator protects your system from unwanted objects in the material to be processed. By early filtering out of contaminants that are too large for further processing, your plant parts are protected and prevent of failures.
A plant shutdown can quickly become expensive, especially if foreign objects damage the system
components. The Saxlund foreign object separator only lets through the material which can be used for the further process.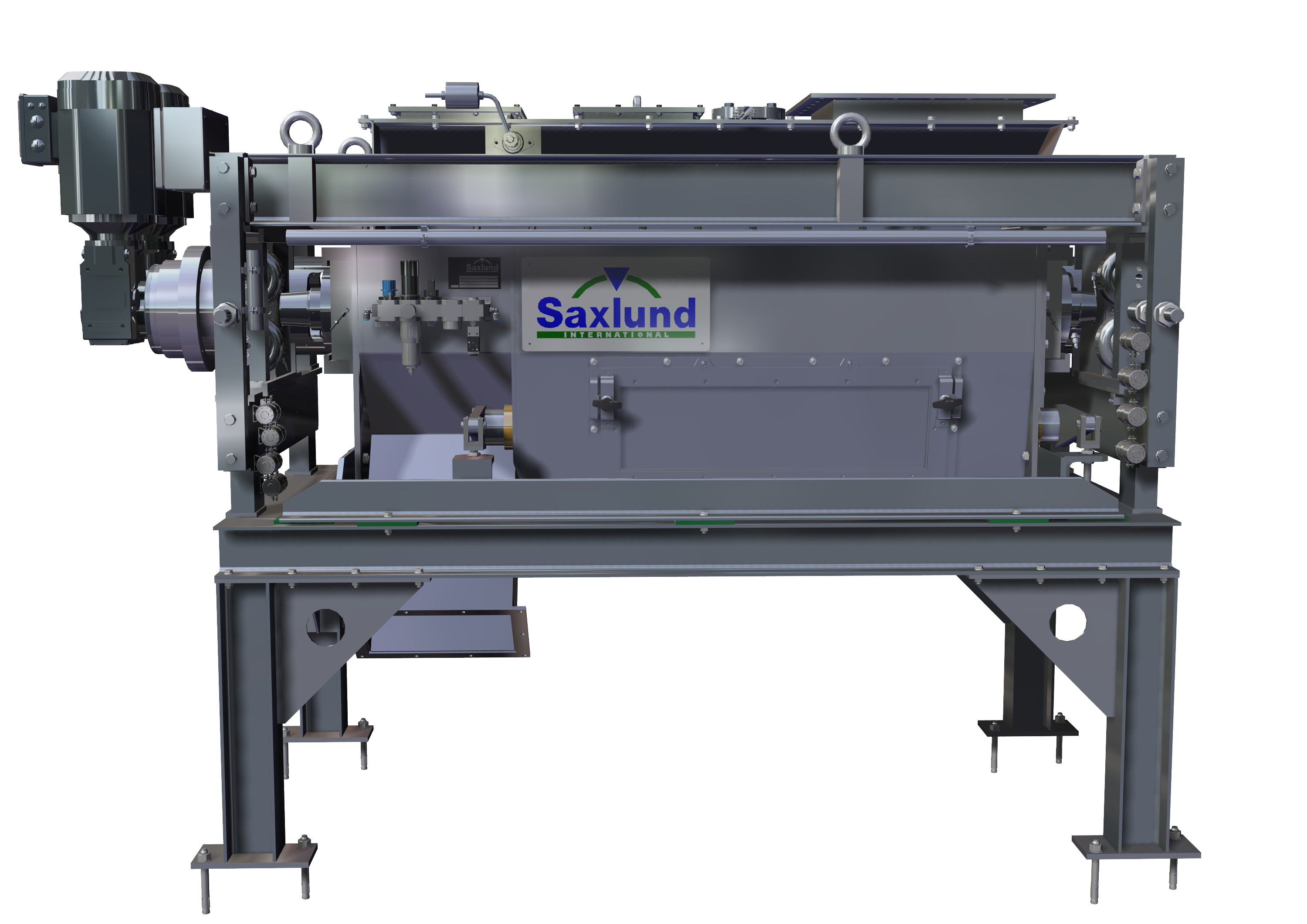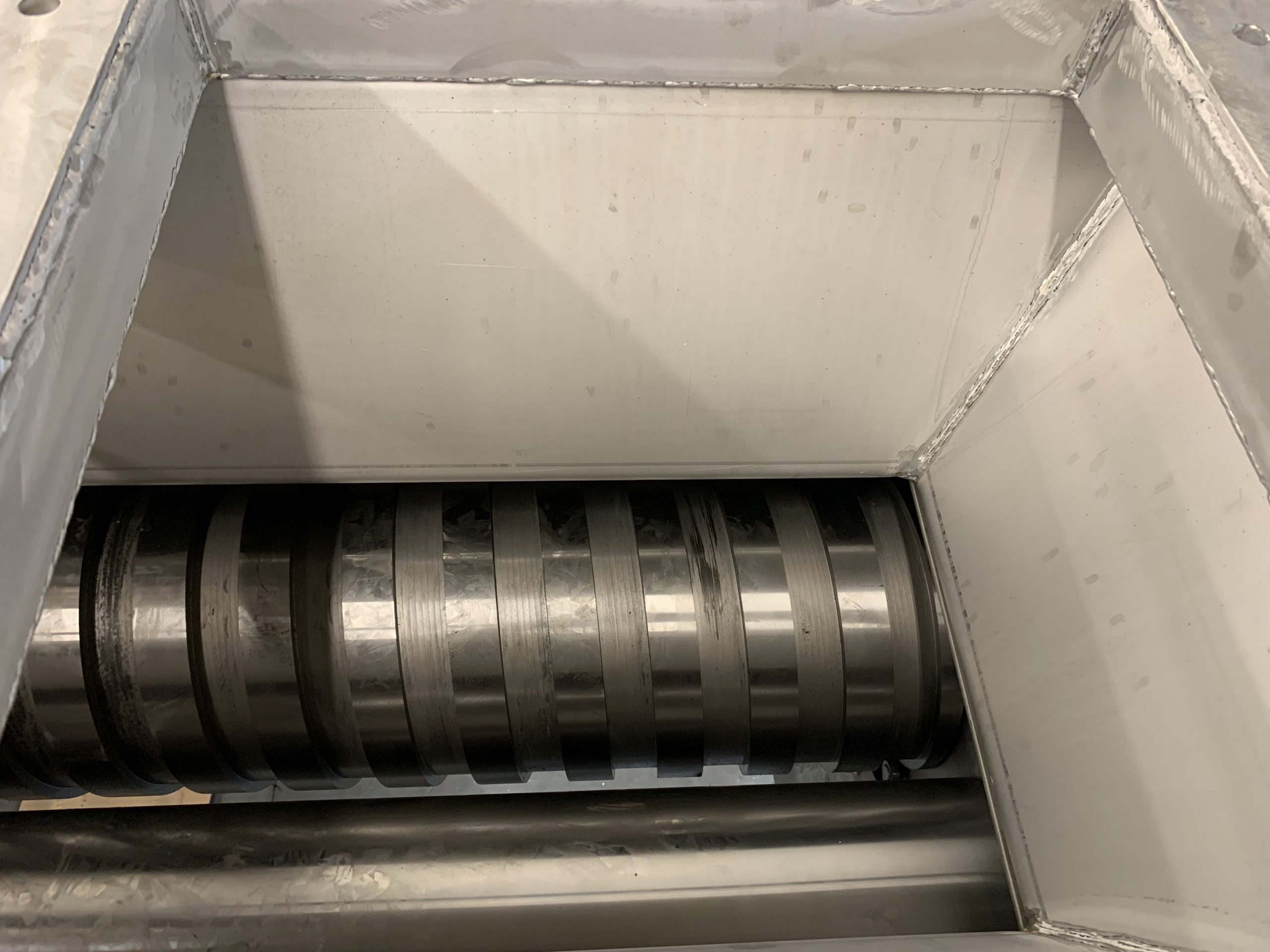 The impurities are conveyed laterally by the grooved roller against a pendulum flap. The flap is opened by the by the pressure of the contaminants and discharges them via the ejection chute. Material that cannot be conveyed by the grooved roll passes through the nip. The smooth roll is linearly displaced together with itsdisplaced linearly. The displacement is detected and the system is switched off. The foreign body is is removed by hand and the separator is started up again.
● Low maintenance costs
● Reliable in continuous operation
● Low energy consumption
● One separator for a wide variety of sludges
● Adjustable degree of separation